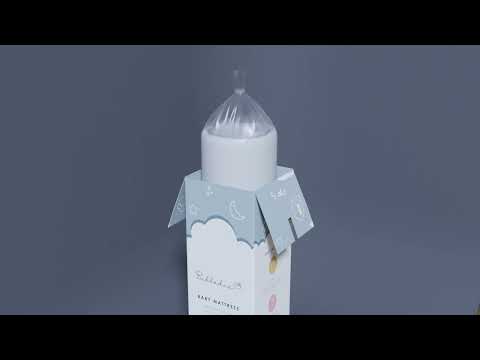 Bubbadue Dual Foam Cot Mattress In-A-Box (118 x 56 x 10cm)
Size: 1180 x 560 x 100mm

Our standard cot-size Luxury Bubbadue Baby Mattress In-A-Box is the perfect mattress for your baby.
Its open-cell, high-density plush comfort foam makes it soft, luxurious, and firm enough to provide support, Best part about our mattress is its flippable to give you the option of a softer or firmer feel. 
Its low-chemical foam is made in SA, and has small punched holes throughout to allow airflow and breathability. The removable washable zip cover is made of a soft knit hypoallergenic fabric with a zipper closure.
This mattress is designed to give your baby a better night's sleep so you can have a better night's sleep!