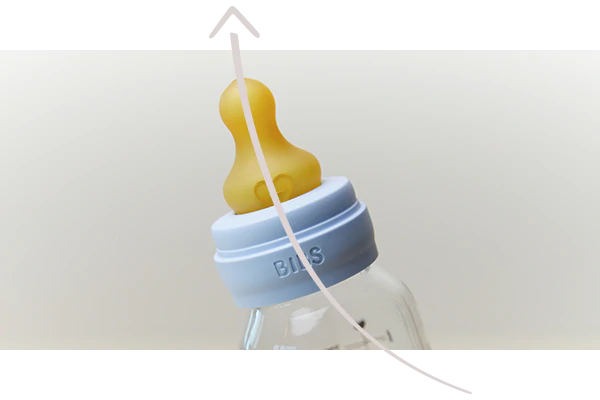 Designed to reduce colic
The BIBS Baby Glass Bottle is designed with an anti-colic valve to ensure a smooth milk flow, that reduces air swallowed while feeding.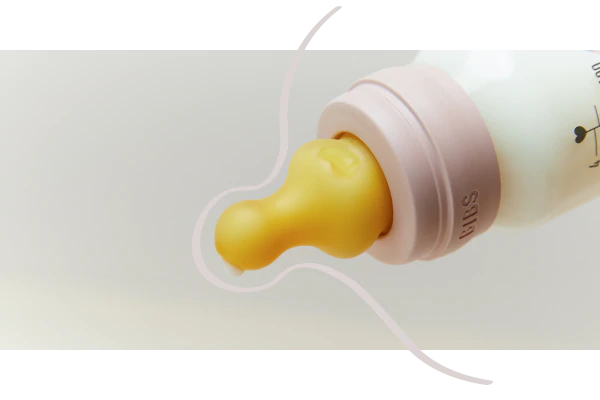 Breast-like nipple
The round natural rubber latex nipple matches the nipple from the popular BIBS Colour pacifier, which is designed to mimic the mother's soft nipple in shape and size.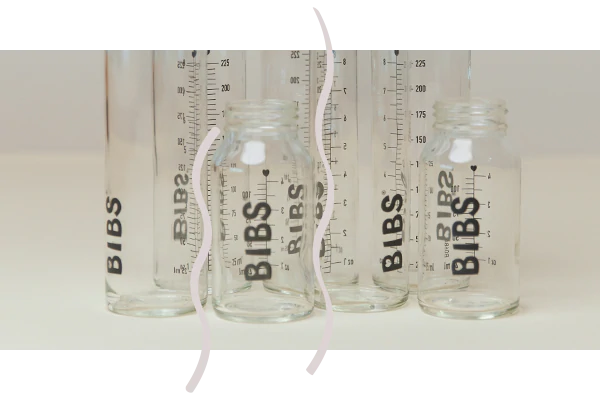 Made of the purest glass
The bottle is made of borosilicate glass, which is temperature- and thermal shock-resistant, durable, shatter-resistant. Further, it does not emit microplastics into the milk.