11 Unique Baby Shower Gift Ideas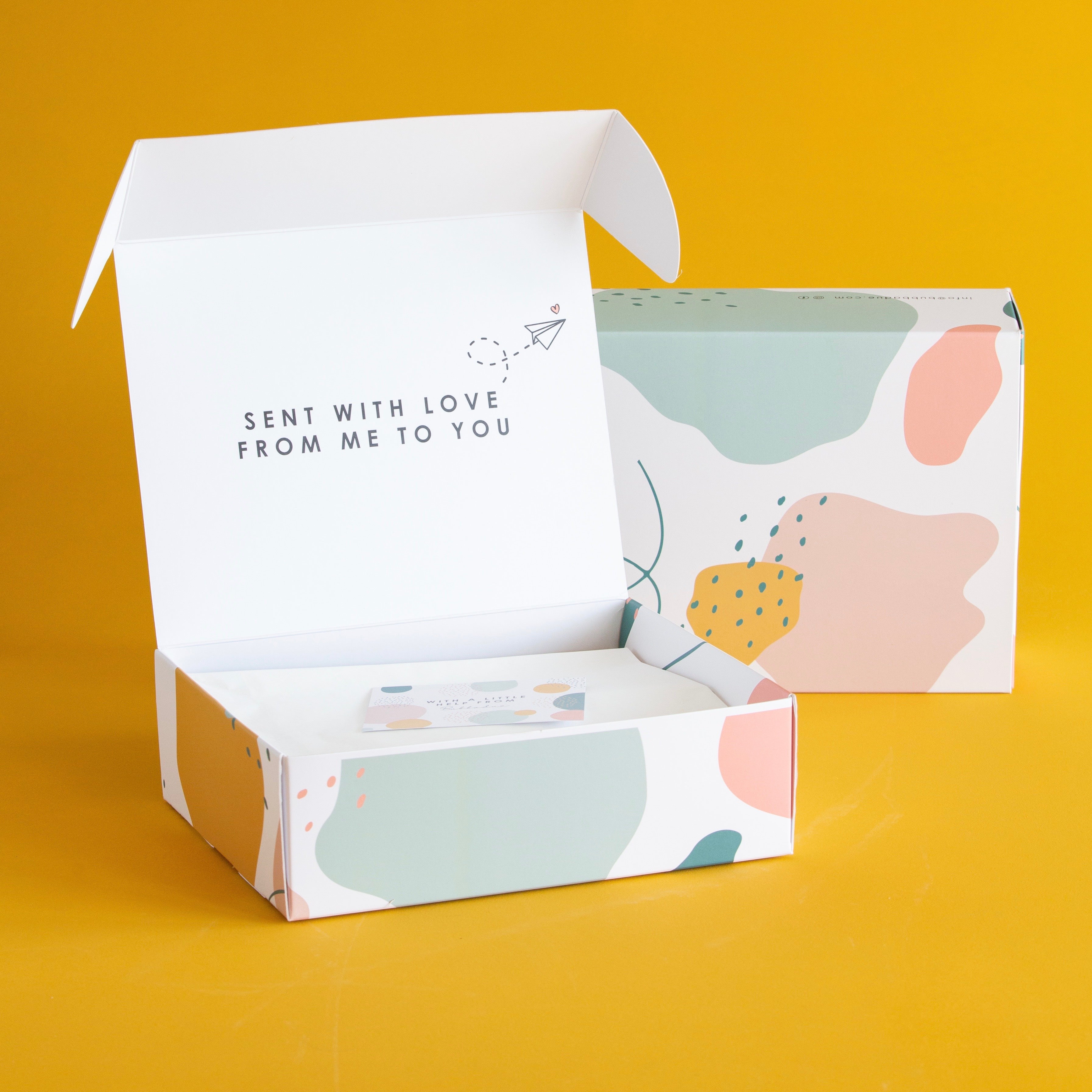 Are you entirely clueless about the gift to bring to a baby shower?
Well, with so much to choose from, the task can be mind-boggling. From shining strollers, bassinets, carriers, and pacifiers, you've got unlimited options.
But wait, do you go for something practical and cute or something unique and sentimental? Also, do you shop the already set up registry or pick something not on the list? When shopping for a baby shower gift, you'll come across items you never knew existed and others you've got no idea how to use.
Well, this makes picking the perfect baby shower gift seem like a pop quiz. And don't forget the expectant mom has already acquired so much for the little person. Thus, you only want to buy them a gift that will be useful.
But worry no more; you landed on the right page. Whether you're an expectant mom in need of suggestions for your baby registry or shopping for a baby shower gift for a friend, we got you covered. Read more to learn 11 cute baby shower ideas for fun shopping.
1. Baby Essential Organizer
A beautiful baby essentials organizer is one of the top gifts you might want to get for the mom-to-be. Storing bathing, nursing, and diaper changing items in one place can save new moms and dads lots of time. When changing their little angels with an organizer, they don't have to keep searching for diaper wipes.
Baby essential organizers are made with top-quality fabrics. Also, they come in different styles and beautiful prints designed to blend with any nursery décor. When the baby grows, the organizer can be used in storing baby toys.
You can even decide to make the organizer more personalized by sparkling it with a name tag. If the unborn baby's name is undecided, consider using 'precious darling' instead.
2. Baby Carrier
Wearing a baby in a wrap or carrier will be a magical solution for any new parent. It makes it possible to soothe the baby to sleep, feed them or even move around without having to use a stroller. Also, the baby carrier gives the hands and arms a break allowing one to do other things while keeping their little one close.
Getting a baby carrier as a baby shower gift is a great idea since it offers numerous benefits to new parents. While you're sure it's the best gift for the mom-to-be, the real test is shopping for the perfect one. Out there, you'll come across different options for baby carriers; wrap, pouch, ring sling, backpack, and buckle carrier.
In making the right choice of the best baby carrier to purchase, there're several considerations to make. These include longevity of use, comfort, ease of use, climate, fit, and care.
3. Car Seat
The right car seat is among the most important of all the things an expectant mom will buy for a newborn. A baby seat will be momentous from the first ride home after delivery until the kid is ten years or older when they'll fit into the adult seat belt.
If buying a car seat as a baby shower gift, you'll want to get one that is safe, comfy, and with a cute design.
When shopping for a baby car seat, rest assured to come across numerous models in the different price ranges. And to buy the perfect car seat, you must be clear-headed and know what to look for. To make a perfect car seat choice, consider style, harness, head support, comfort, installation, and position.
4. Basket Crib
A basket crib is one of the safest places for a newborn baby to sleep. Letting a child sleep in an adult bed increases the chances of strangulation and suffocation. Also, there exist various risks when a baby sleeps in an adult bed, even alone.
A basket crib prepares the baby to become an independent sleeper. Also, new parents will enjoy the bed to themselves after a day of bouncing, carting, and holding the baby. And don't forget the crib will limit baby movements ensuring they stay put.
Thus, a crib can be a great baby shower gift to guarantee the safety of the newborn when sleeping.
5. No Contact Thermometer
A non-contact thermometer is great to be used for infants, children, and even adults. Apart from taking the baby's temperature, the thermometer can be used to measure the temperature of other items such as a heated bottle.
When a baby is ill and sleeping, the last thing any parent would want is to wake them just to take their temperature. This is where a no-contact thermometer will come in handy. Also, the digital thermometer will remember the last readings making it easy to track the baby's recovery during a fever.
If you've been looking for a small but unique baby shower gift, a no-contact thermometer could be it.
6. Sleeping Baby Door Sign
Getting a baby to sleep can be a tough task. When the baby finally gives in and takes a nap, moms want to avoid any kind of noise that could wake them up. In such moments, moms dread the sound of a doorbell or a knock on the front door.
Parents will result to disabling the doorbell and even hang a sign on the door alerting visitors of sleeping babies in the house. This prevents delivery drivers or even neighbours from disturbing new parents when napping. If a mom expects no disturbance during nap time, she can relax better or even take a nap.
A sleeping baby door sign can be a special gift a mom-to-be has left out on the registry.
7. Aroma Baby Diffuser and White Noise Maker
Aroma baby diffuser is designed specifically for kids. It has slow releasing to ensure essential oils aren't overpowering when diffusing. Also, the diffuser features a slow vibrating plate technology making it possible to use it for long without refilling.
And do you know the aroma baby diffuser is also a white noise maker? Yes, it comes with different colour night light's, songs, and adjustable volume settings. A mom can always experiment with the different options to identify the one that works best for their newborn.
An aroma baby diffuser is thus a practical gift to a mom-to-be and will remain to be so for many months.
8. Gift Cards
Are you still not sure what's the best baby shower gift ideas for mum? Well, you can never go wrong with a gift card. A gift card gives a mom-to-be the independence to buy what she needs, either for the baby or herself.
This could either be stocking up basics such as wipes and diapers or even buying items she didn't get from the registry.
You may consider a food delivery gift card to ensure the new parents don't have to worry about making dinner. A gift card with a reputable food delivery service can be a lifesaver to ensure the new mom eats healthy. The gift card could be for a few days, weeks, or even partner with a friend to pay for a whole month.
9. Parenting Tips
Are you an experienced mom with two or more kids? If the mom-to-be is a first-timer, it would be a great idea to make a homemade journal for them. This may have affirmations, inspiring quotes, or even helpful advice based on your own parenting experience.
You might also add a few links at the back for the new parents to use when the baby is born.
The links could be about proper techniques to soothe a baby, set a feeding schedule, or even how to recover from delivery. Also, if you understand their local area well, you can provide personalized tips. This could be baby-friendly walking trails, local parks, and cafés in the area.
10. Baby Bathtub
One of the ultimate bathtime baby shower gifts is a portable baby tub. A safe and practical baby tub helps prevent accidental drowning, too-cold or too hot water, and other accidents. Today, some baby tubs have a built-in thermostat helping parents regulate the right temperature for bathing water.
If you decide to gift a baby tub, research the different options, their benefits, and drawbacks. These include standard, foldable, inflatable, luxury, and standing baby tubs. Also, be keen on the bathtub features that can make the bath time experience easier.
11. Bubbadue Gift Boxes
Beautifully designed and manufactured, our Bubbadue gift boxes are the face of our business! Fill your Bubbadue Box with the most wonderful, handcrafted toys, carefully made clothing, beautiful blankets, cool kicks and so much more on our Build a Box, where you will have the option to add your own special touch to your gift box. We also offer an awesome range of Bubbadue Curated Boxes… where we come up with beautiful combinations for your convenience! Next time you are in need for a baby shower gift, or even just to spoil a little lump in your life, visit our website and you will be sure to find something unique and special
Here Are Tips for Baby Shower Gift Ideas
Regardless of the mom-to-be style and wishes, rest assured to find a thoughtful gift for the baby shower planning. However, this requires navigating through numerous options to identify the perfect gift.
Are you looking for a perfect baby shower gift in South Africa? At Bubbadue, we got you covered. We are an online store stocking a variety of gift items for a special little someone.
Contact us today to learn more about our products.